• The international offshore wind energy company based in Spain has developed the "Protecting the Oceans" initiative as part of its global social investment commitments with clean-up and waste collection days on beaches in Spain and the UK, contributing to the global fight against marine pollution.
• This programme, led by Ocean Winds employees, has been joined by 120 volunteers, including pupils from a primary school and family members of the OW team committed to the environment.
Madrid, 3rd December 2021.- Ocean Winds (OW), an international offshore wind energy company based in Spain, created by EDP Renewables and ENGIE (50:50), specialising in offshore wind power generation, has created its international corporate volunteer programme "Protecting the Oceans" for cleaning beaches and oceans. As part of its Social Investment Policy, which includes a wide range of activities in the social, environmental, and educational fields, the programme aims to help conserve the oceans, raise awareness, educate, inspire and act locally in the countries where OW is present.
"Protecting the Oceans" began in October on a beach in Asturias-Spain and quicky continued in November in the UK with the collection and sorting of waste from Fraserburgh beach, led by OW UK employee volunteers, accompanied by their families. In total, the teams of volunteers, organised in working groups, have managed to clean a total of 2,200 metres of coastline, collecting more than 620 kilos of waste from both beaches. The waste collected included paper, cardboard, glass, packaging, cigarette butts, masks, and even bulky and polluting objects which can damage the seas and coastlines.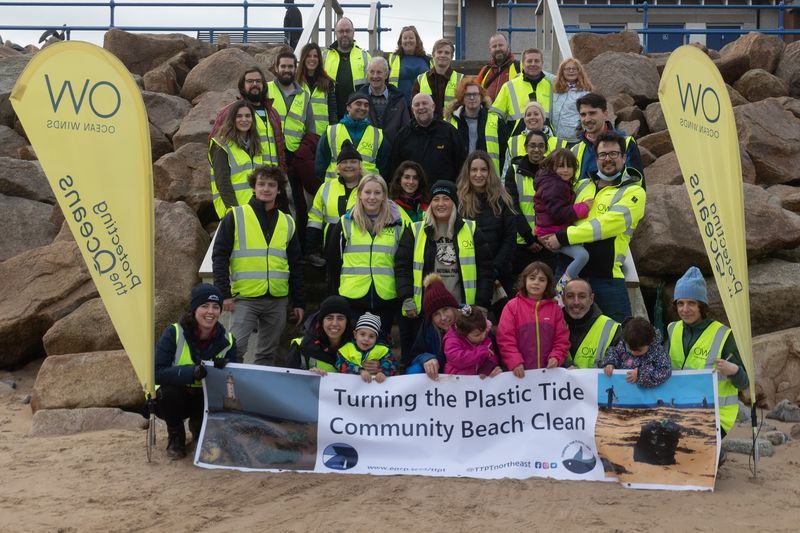 To this end, OW employees and volunteers have had the support of the ECOMAR Foundation in Spain and the East Grampian Coastal Partnership in the UK, which specialises in taking care of the sea and has been responsible for the essential training and awareness-raising of volunteers, the organisation of the working groups and the management of the classification of all waste for subsequent recycling.
Ocean Winds, one of the most important developers of offshore wind farms globally, with a presence in 8 countries, and several projects in operation, construction and development, contributes to the global fight against marine pollution, raising awareness of the necessary care and conservation of coastal areas and marine environments, encouraging citizens and companies to continue this work. Therefore, OW plans to extend the "Protecting the Oceans" programme to the regions and countries in which it is present.